Today (8 March) is International Women's Day, a global day celebrating the social, economic, cultural, and political achievements of women. The day also marks a call to action for accelerating gender parity and positive change.
The theme for this year's campaign is #EmbraceEquity which seeks to encourage understanding regarding the journey required to achieve women's equality. It aims to drive worldwide understanding that equal opportunities aren't enough.
The Devon Work Hubs network is marking International Women's Day by celebrating and amplifying the visibility and achievements of the women who use their coworking spaces.
Stacey Sheppard is the founder of The Tribe, a coworking space for female entrepreneurs in Totnes, which is part of the Devon Work Hubs network. Stacey opened her work hub in January 2020 as she wanted to help women overcome the systemic and societal barriers that they face when starting and scaling their businesses.
She says: "Gender equality is obviously the goal that we as a society are working towards so that men and women can benefit from the same resources and opportunities. However, this doesn't account for the fact that men and women often find themselves in very different circumstances, facing different challenges and obstacles. Therefore what we actually require is equity so that we all get the exact resources and opportunities that we need to be successful. Forging gender equity isn't just the job of women though, it's a collective responsibility, and International Women's Day gives us all a great opportunity to show our support."
Last month, NatWest released its annual Rose Review progress report into the state of female entrepreneurship in the UK. The report, which was first commissioned by the UK government back in 2019, found that progress is being made. More than twice as many female-led businesses were founded in 2022 than in 2018, just before the report was first published. The biggest leap was among 16 to 25-year-old female founders, which rose by almost a quarter.
The Devon Work Hubs network is proving vital in enabling women to achieve business success.
Katy Jackson, Illustrator and Animator and director of Happy Apple Design, is a member of The Generator Hub in Exeter. She says: "I've worked for myself now for over 20 years after graduating with a degree in illustration, creating images for websites, corporate animations, live event illustrations and illustrating books. Initially, I was warned against trying to make it as a freelancer, and I can't deny it's sometimes been hard. But I'm lucky to be in an industry where I feel I am solely judged on the quality of work I create."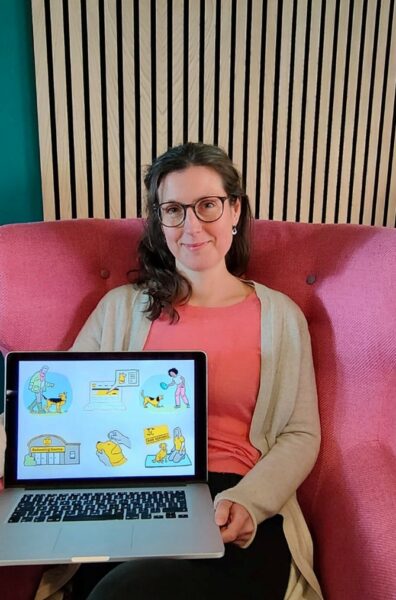 Working at The Generator Hub has helped Katy settle into her new hometown. "I've only just moved to Exeter but finding a shared workplace was the first thing I sorted out, even before I knew where I was living, and I'm very happy to have found a desk space with the people at The Generator Hub."
Jen Nightingale is a freelance illustrator and designer who has been running her business since 2001. She creates all kinds of colourful delights, including kids play spaces, activity books, gift products and educational resources for organisations and businesses large and small.
She says: "Running a business at the same time as keeping family life running smoothly sometimes feels like being a street performer moving a stringless tennis racket from your waist up and over your head, at the same time as riding a unicycle. (Yes, I actually saw this last week.) It takes skill, determination and a lot of practice.
"I'm so grateful to be part of the Generator Hub coworking space, where I'm surrounded by others also navigating these challenges. I really enjoy this space to regain focus and inspiration. Also, some good conversation and healthy banter, which is a part of my creative fuel."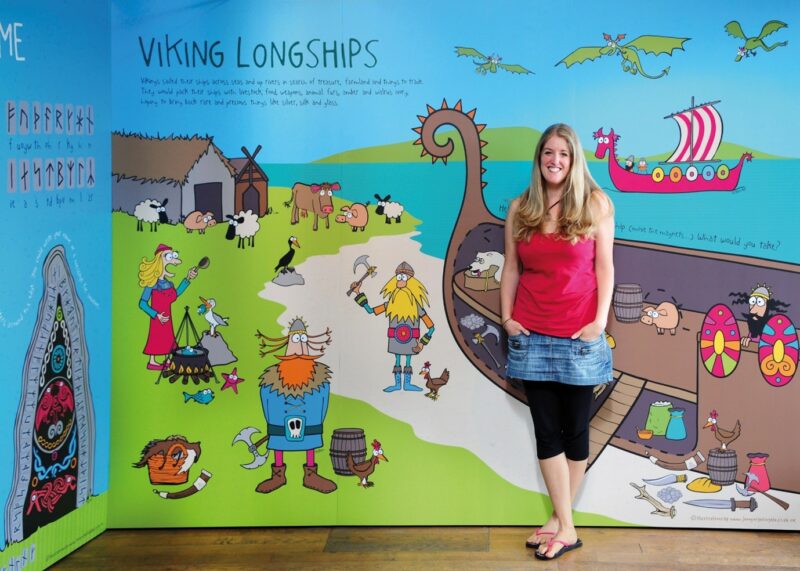 As a female coworking space, The Tribe is used by many female founders who are not only strong leaders of their communities but are on a mission to do good in the world. Cath Harris is a sustainability consultant and marketing strategist who founded IPSA Consulting.
"My business has been through many iterations over the last six years. After receiving a scholarship to do an MBA at the University of Exeter in 2019, I pivoted from a pure marketing focus to including sustainability consulting for small businesses. Carving out this niche has allowed me to bridge the gap between sustainability and marketing for my clients. Last year I doubled my turnover and this year I've already taken on some impressive clients for whom I'm able to help create positive impact, and then communicate it to their audiences."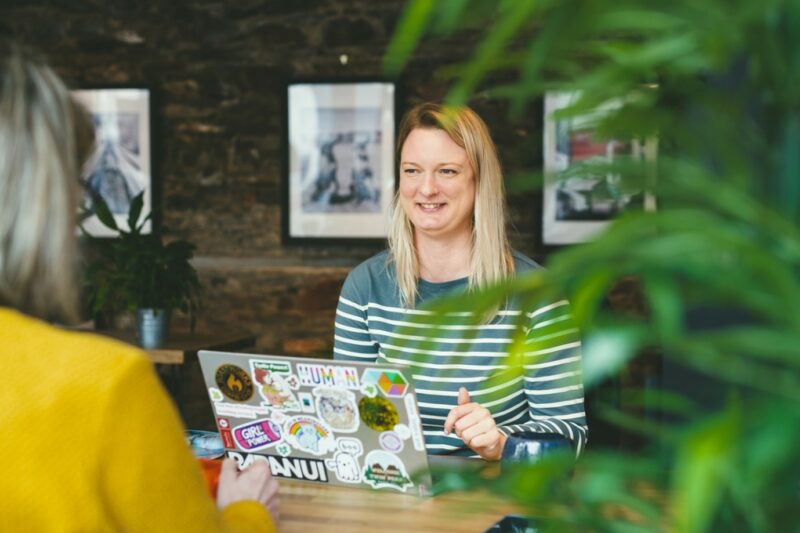 Cath says she has already benefitted from being part of The Tribe community. "Whilst incremental improvements are being made for women in business, not enough is happening to reduce inequity. Working from The Tribe in Totnes has provided me with so many recent opportunities: from new clients, trusted advice, referrals, and new suppliers. It's so important that women are able to come together in spaces like The Tribe for community and collaboration – we're stronger together."
The Newton Abbot work hub is also getting in on the action. Work:Space is the coworking space at Newton Abbot Library run by Libraries Unlimited and it is hosting a special event for International Women's Day. On Friday (10 March), Clare Palmer of Clarity Coaching will be running a free "How to Value Yourself in Business" coaching and networking session aimed at women. To book your space for this event email roomhire@librariesunlimited.org.uk or call 0333 2342123.
Clare Palmer is also involved in the new Women in Business course run by BIPC Devon which is launching on International Women's Day. Running for the third year, this free course is designed by, and for, the women of Devon. Over 12 weeks, 14 small business experts, including Stacey Sheppard and Cath Harris, will utilise their skills to empower and motivate other women who are starting and developing their own businesses. The course will offer workshops on core business skills, digital skills, and include how-to guides for finding resources, along with mindset and wellbeing sessions.
Programme Coordinator at BIPC Devon, Natasha Cleary says: "Our Women in Business Course is designed to support female entrepreneurs and small business owners by developing skills in branding, marketing, photography, web-design, and sales alongside coaching and mindset workshops. By providing tailored and specific support we hope to encourage more women to start and grow a business right here in our county."